We are very grateful to the many dedicated board members who faithfully serve DOORWAYS, guiding the agency to assure effective, efficient, compassionate and respectful services for our clients. Many of those who roll-off after their term expires remain active as volunteers. Thank you to all past, present, and future board members!
DOORWAYS board members are nominated and elected to the board.
They are eligible to serve two three-year terms. 
Each member is also encouraged to serve on a board committee.
Many board members also participate in DOORWAYS fundraising events and client programming.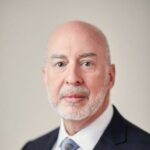 Board President
Ed Giganti
Catholic Health Association (Retired)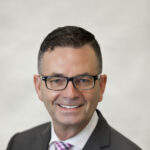 First Vice Chair
Gene Pulliam
Bank of America (Retired)