What is Friends In Deed?
DOORWAYS' Friends in Deed is a group of volunteers who sponsor social and fundraising activities throughout the year.
Why Is It Important?
Friends In Deed volunteers are people dedicated to the future success of DOORWAYS. Their goals are to increase awareness of the DOORWAYS mission, enhance the DOORWAYS volunteer base, build future agency volunteer leadership, and generate additional revenue through fundraising events.
To Know What's Going On:
Follow Friends in Deed on Facebook:
#DOORWAYSfriendsindeed
And visit the DOORWAYS events page for full details on Friends In Deed activities and other agency programs.
Friends In Deed Activities
Intermittent planning meetings.
Volunteering at the annual RED Gala and encouraging friends to volunteer and/or attend the event.
Participating in the annual PrideSTL parade and the Pride Tower Grove vendor booth plus encouraging friends to attend.
Serving on the BYO Boo annual Trivia Night planning committee and/or recruiting players to attend by hosting a trivia table. 
Participate in and recruit friends to activities serving as a fundraiser for DOORWAYS.
Other volunteer opportunities that the group develops.
For More Information
The Director of Development is available for all questions. Please find contact information at the top of the right column.
For more information, please contact:
Jim Timmerberg
Director of Development
jtimmerberg@
doorwayshousing.org
314-328-2705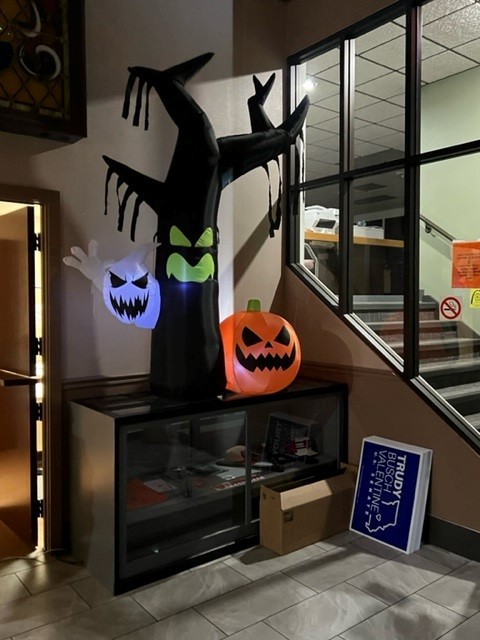 The most recent Friends In Deed event–BYO Boo welcomed nearly 240 guests for Halloween-related trivia. Visit our EVENTS page for more information.