Jefferson Avenue Campus Phase II Launched With Groundbreaking for Elliott Place
Thursday, November 18, 11:00 am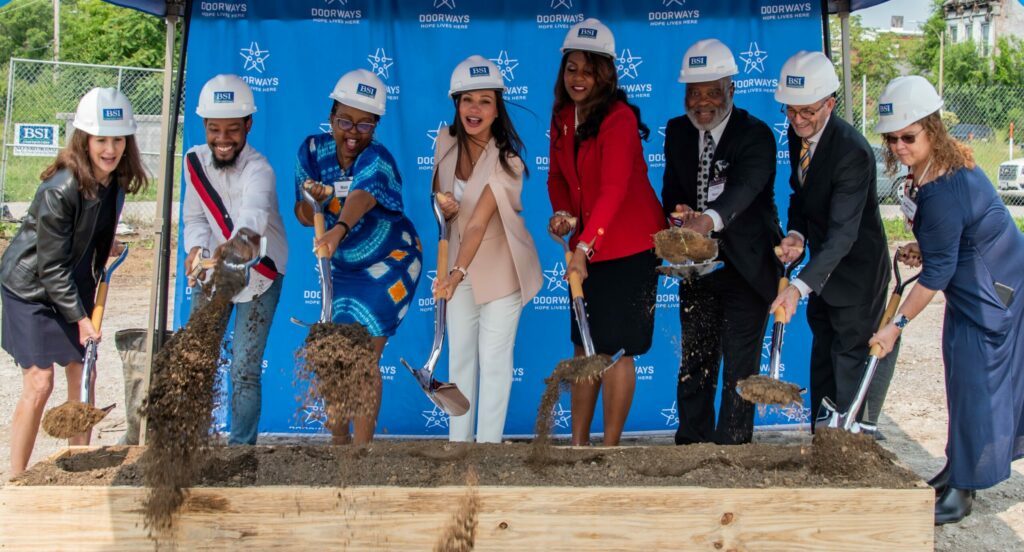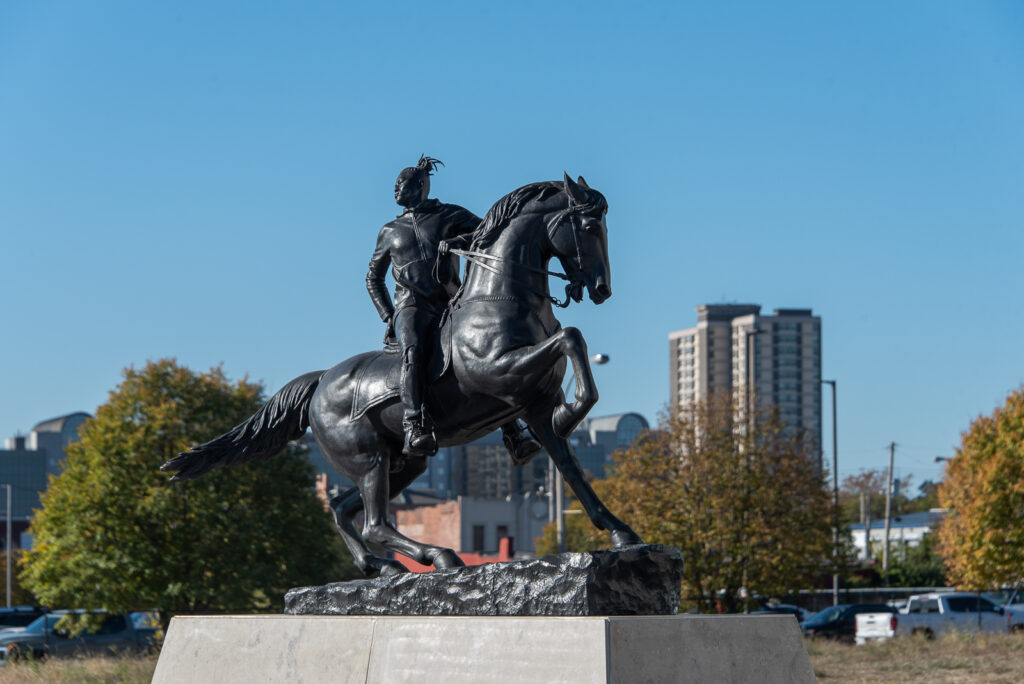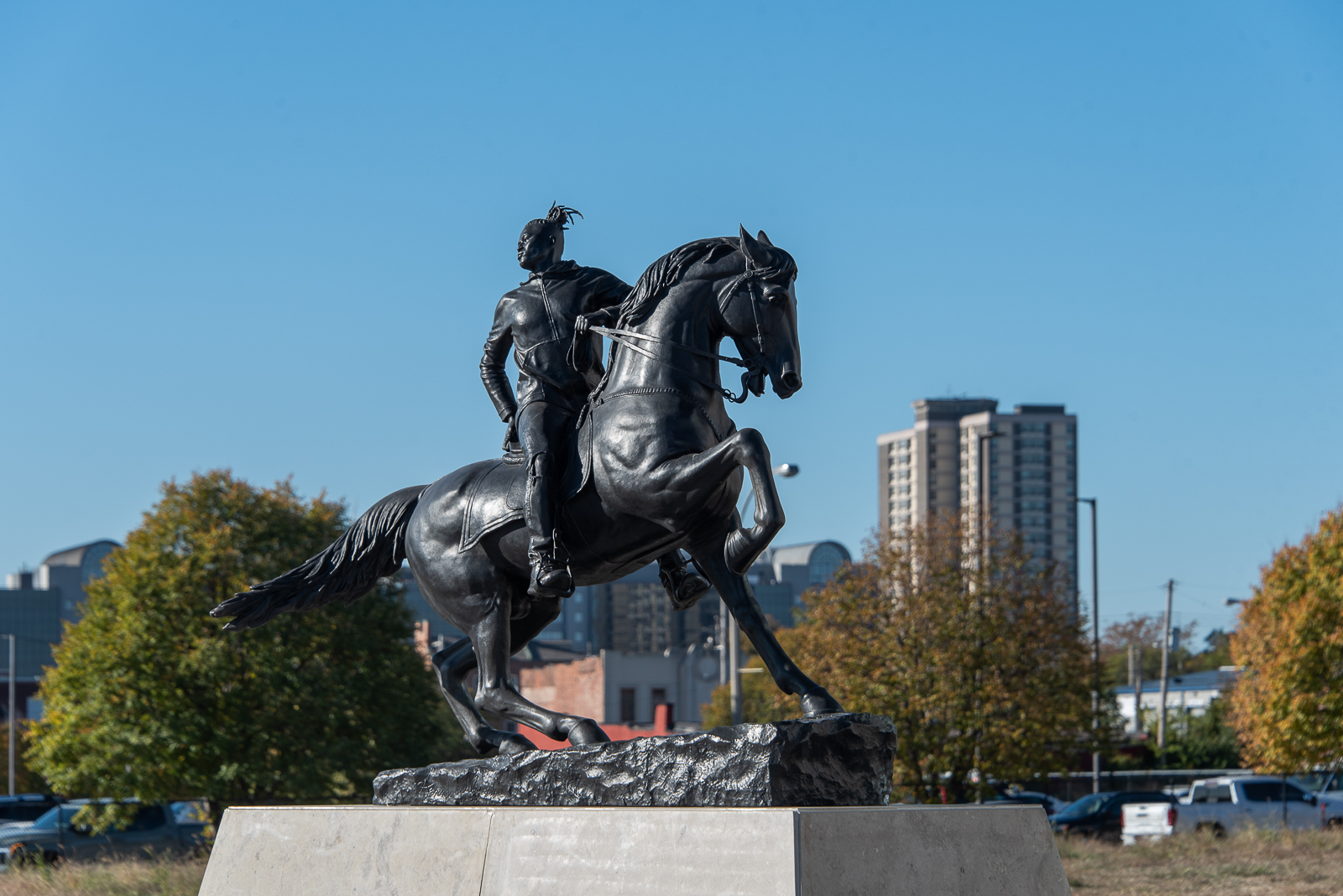 The Kehinde Wiley "Rumors of War" statue located at the southeast corner of the DOORWAYS Jefferson Avenue Campus is highlighted on the Regional Arts Commission of St. Louis' website as one of the "20 Must-See Sculptures" in St. Louis!
 December 22, 2022
The St. Louis American ran an exciting article spotlighting the Kehinde Wiley sculpture,  Rumors of War, anchoring the southeast corner of the new campus. To review the article, click the photo. Please read the media release to understand the significance of this work of art

.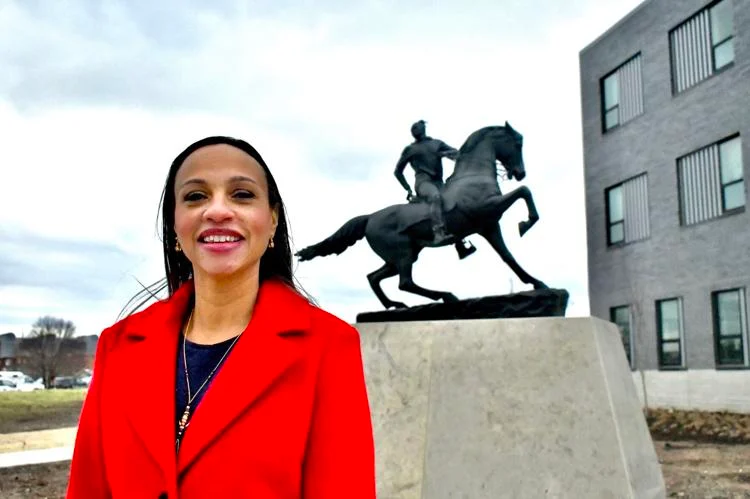 December 12 and 15, 2022
On December 12 and December 15, respectively, the St. Louis Post-Dispatch and the St. Louis Business Journal each ran a story on the next phase of our expansion. Elliott Place will provide an additional 39 apartments at the Jefferson Avenue Campus.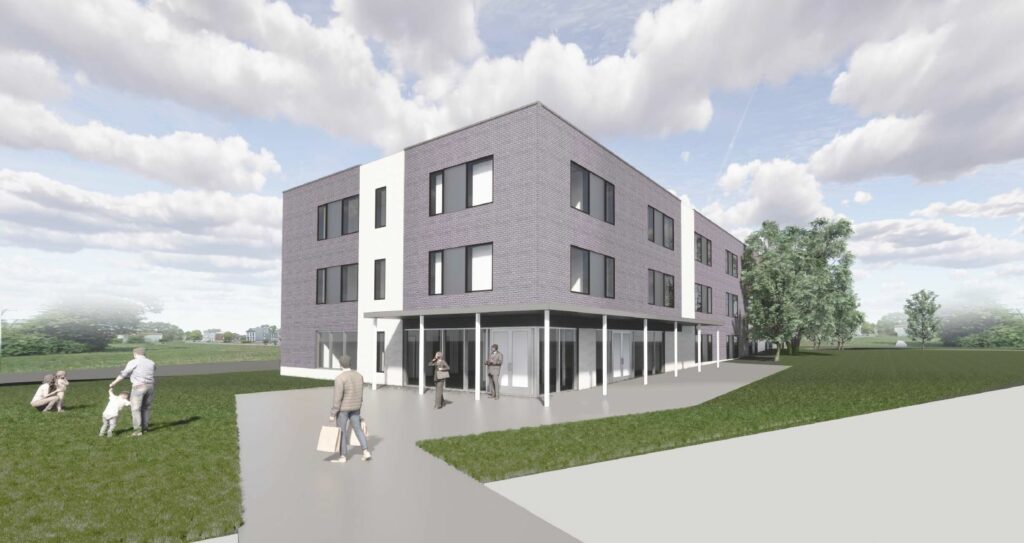 December 16, 2022
St. Louis Public Radio aired a conversation with Opal M. Jones, President & CEO of DOORWAYS, on their "St. Louis on the Air" show. You can read the highlights at this link, which also provides an option to listen to the audio recording. A resident who just moved into he new Allen House at the DOORWAYS Jefferson Avenue Campus shares insights from a client.
November 23, 2022
FOX2 News toured the new DOORWAYS Jefferson Avenue campus, highlighting the new facility and expanded services in their newscast.
Listen to the KMOX interview with the DOORWAYS President & CEO talking about the new campus and the Peppermint Andy fundraising campaign. 
(Note the audio file starts with a commercial.)
November 17, 2022
Want to read the article about DOORWAYS that was published in the 2022 Old Newsboys Day special edition of the 
St. Louis Post-Dispatch.
November 16, 2022
Jeremy Goodwin at KWMU/
St. Louis Public Radio, 
published
a story about  homelessness

in
 St. Louis. He mentioned our housing and supportive 
services
  provided  to homeless people battling HIV.
November 15, 2022
Thank you to Busey Bank for highlighting DOORWAYS and our valuable partnership in their Fall 2022 newsletter The Pillar.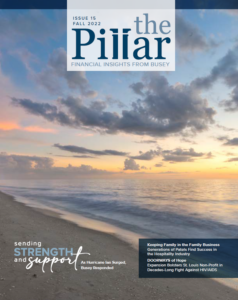 50% of sales to be donated to DOORWAYS! Read our
POST 
about it!
November 2022
The new Comprehensive Flexible Housing building on the DOORWAYS Jefferson Avenue campus welcomed it's first residents to the 50-unit complex on Wednesday, November 16!
Click below to hear Carol Daniels from KMOX Radio interview Opal M. Jones, agency president and CEO.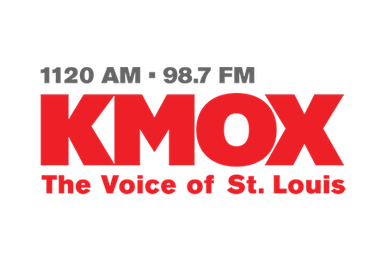 GRAND OPENING MEDIA COVERAGE OCTOBER 2022
KMOV Channel 4
Oct. 19, 2022
FOX 2 NEWS with John Pertzborn
Oct. 19, 2022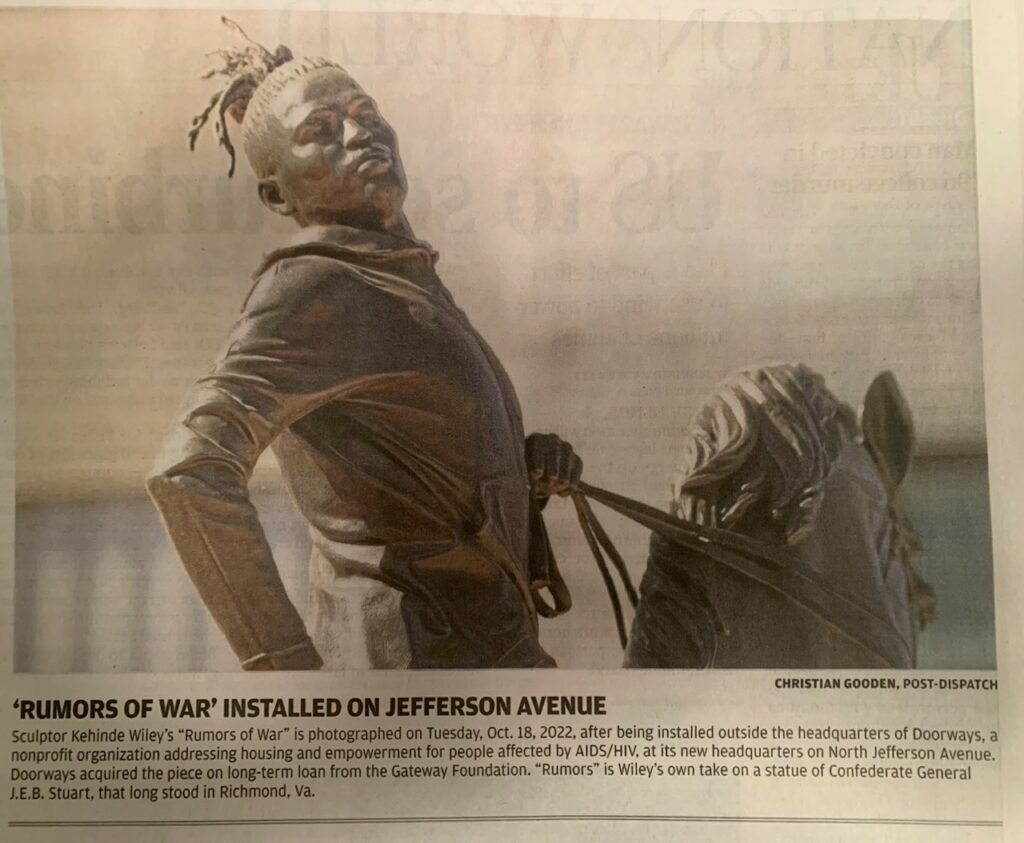 St. Louis Post-Dispatch
Oct. 19, 2022