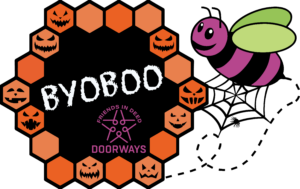 BYOBoo 2022 was held Saturday, October 22
A trivia fundraiser sponsored by Friends In Deed, test your knowledge of trivia while supporting DOORWAYS as they provide housing and supportive services to people affected by HIV. Each year, BYOBoo offers 10 rounds of trivia, complimentary beer and popcorn, mulligans, 50/50 raffle, wine pull, and various $1 games–such as "Dead or Alive."
Each year doors open at 6 p.m.   Trivia begins at 7 p.m.
The 2022 event was again held at Glazier's Union Hall
[Hampton and I-44, 5916 Wilson Avenue (63110)]
PLEASE CLICK HERE TO SEE THE FLIER
Thank you to Tim Bono for leading the event and all who made the event
possible, particularly members of DOORWAYS Friends In Deed.
Event Sponsors and Round Sponsors are listed below.
We are grateful for each organization's support.
October 2022
You won't BOOlieve how much fun we had!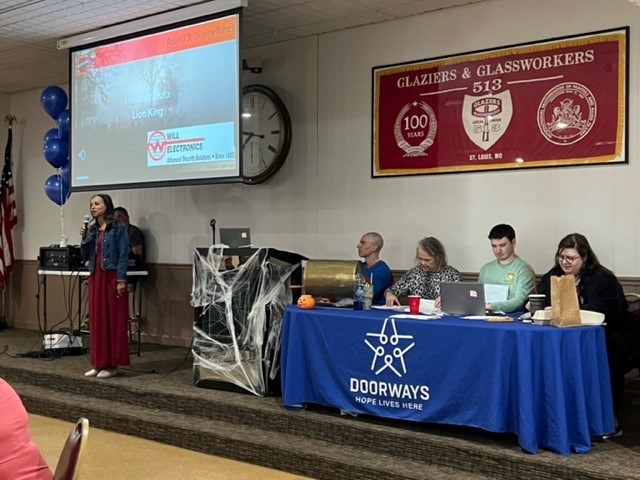 Volunteers are essential for event success! We need help  at registration, selling mulligans, collecting answer sheets, and more! To volunteer for the next BYOBoo, contact the Director of Development:
314-328-2705 or jtimmerberg@
doorwayshousing.org
Thank You Trivia NIGHT Sponsors and Friends In Deed