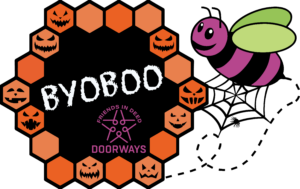 BYOBoo 2022!
Saturday, October 22
BYOBoo is a Trivia fundraiser to benefit DOORWAYS. With 10 rounds of novelty jargon, test your knowledge of trivia as you support sustainable housing and services for those affected by HIV. BYOBoo is sponsored by DOORWAYS Friends In Deed.
Doors open at 6 p.m.
BYOBoo Trivia begins at 7 p.m.
Glazier's Union Hall at Hampton and I-44
For more information and to purchase your tickets visit www.doorwaysevents.org. Sponsorship also available online.  For questions, please contact Jim Timmerberg at 314-325-2705.
Saturday, October 22
Glazier's Union Hall
5916 Wilson Avenue
St. Louis, MO 63110